Toronto Truck Brake Repair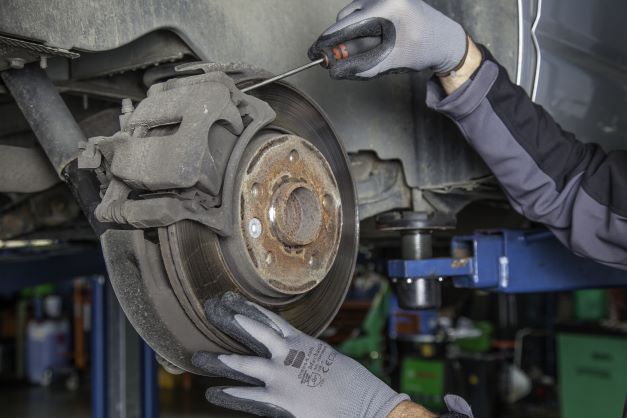 A truck brake is a critical component of any commercial vehicle. Whether you are hauling cargo on the highway or driving a large construction truck through the city, it is absolutely essential that you have a reliable and responsive braking system in place. Not only does this allow you to safely control your vehicle, but it also ensures the safety of yourself and other drivers on the road. At the same time, it is important to understand that truck brakes can occasionally experience issues. There may be times when they are not responsive or effective, or they may require regular upkeep and maintenance in order to function properly.
Whatever your situation, if you need help with your truck brakes, it is best to consult with a trusted mechanic or brake specialist who can provide you with expert guidance and assistance for getting your braking system back up and running smoothly like Mobile Truck Repair of Toronto. With the right care and attention, your truck brakes can ensure your safety on the road for years to come.
Contact us at 647-955-7574 or message us through the contact form on this page to get free estimates.
About Mobile Truck Repair of Toronto
Mobile Truck Repair of Toronto is a leading provider of truck brake service and maintenance in the greater Toronto area. Our team of certified mechanics are experts at diagnosing and repairing all types of truck braking issues, from simple repairs to complex overhauls. We also offer a wide range of preventative maintenance services to help keep your brakes in top condition, including regular inspections, adjustments, and replacements. No matter what your truck brake needs may be, we are here to help. Contact us today to schedule a service appointment. We look forward to keeping you safe on the road.
Truck Brake Services We Offer
At Mobile Truck Repair of Toronto, we offer a full range of truck brake services to meet your needs. We can perform everything from simple repairs to complete system overhauls, and we offer both preventative maintenance services and emergency repairs. Some of the specific truck brake services we offer include:
Brake pad replacements –  Over time, your brake pads will wear down and will need to be replaced. We can replace your brake pads quickly and efficiently, getting you back on the road in no time.
Brake rotor resurfacing – If your brake rotors are warped or damaged, we can resurface them to restore their smoothness and effectiveness.
Brake line repair/replacement – We can repair or replace any damaged brake lines, ensuring that your braking system is functioning properly.
Complete brake system inspection – As part of our preventative maintenance services, we offer complete inspections of your truck's braking system. This helps us identify any potential issues so that they can be fixed before they cause problems.
Emergency repairs – If you have an issue with your brakes, we offer emergency repair services to get you back on the road as quickly as possible.
For all your truck brake needs, trust the experts at Mobile Truck Repair of Toronto. We are here to help keep you safe on the road. Contact us today to schedule a service appointment. Dial 647-955-7574 to get free estimates.