Toronto Mobile Diesel Mechanic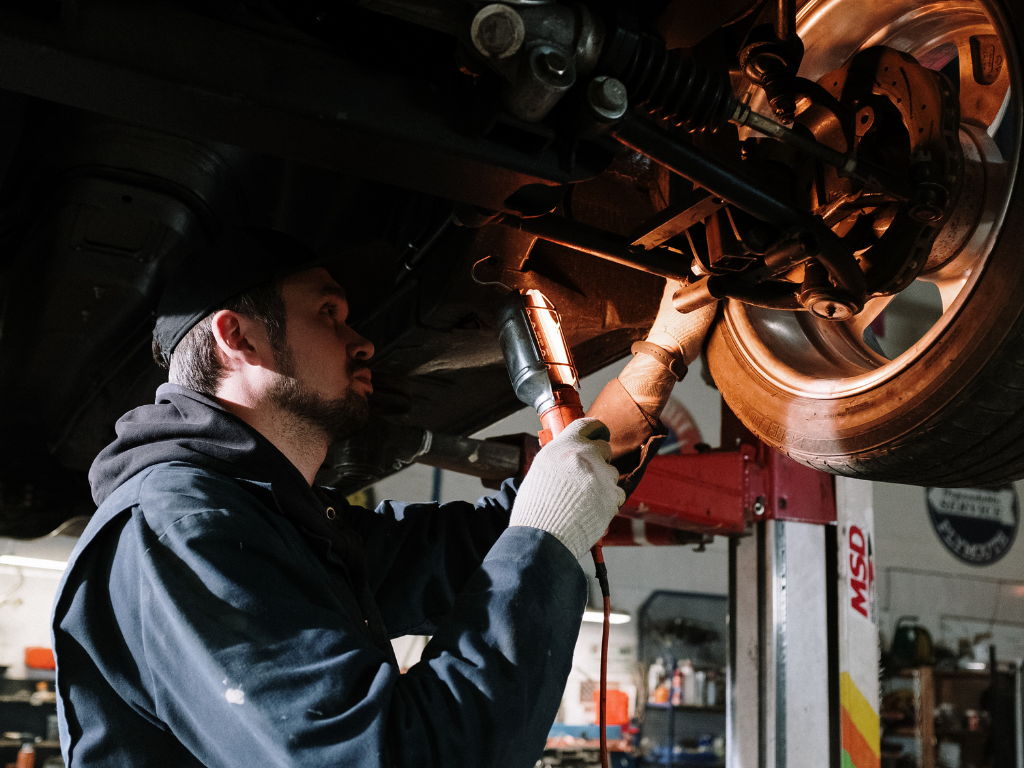 Maintaining a fleet of commercial vehicles can be a huge undertaking for any company. Not only are these vehicles often large and complex, but they often need to be running at all times in order for a business to stay operational. This is why many companies choose to work with mobile diesel mechanic services like Mobile Truck Repair of Toronto. We have the expertise and equipment needed to keep even the most complex vehicles up and running, no matter where they are needed.
Whether you're dealing with a truck that's experiencing engine problems or an excavator that needs new hydraulics, our professionals can pinpoint issues and quickly make repairs in order to get your vehicles back on the road. With the help of our mobile diesel mechanics, your business will be able to maintain maximum uptime and efficiency, no matter what challenges come its way. We offer different mobile truck repair services including trailer repair, semi truck repair, commercial truck suspension repair, truck brake service and many more.
Give us a call at 647-955-7574 to learn more about Toronto mobile diesel mechanic service.
Benefits of Using Mobile Diesel Mechanic Services
There are many benefits to using mobile diesel mechanic services. One of the biggest advantages is that they can save you time and money. Mobile mechanics can come to your location, which means you don't have to waste time and money travelling to a garage or workshop. They can also diagnose and fix problems quickly and efficiently, which can prevent further damage to your vehicle.
Another benefit of using mobile diesel mechanic services is that they can provide a higher level of customer service. This is because they understand the importance of keeping their customers happy. They will go out of their way to make sure that you are satisfied with their work.
Finally, mobile diesel mechanics are usually more experienced than those who work in garages or workshops. This means that they are more likely to be able to fix complex problems. Overall, there are many reasons why you should consider using mobile diesel mechanic services.
Diesel Engine Care and Maintenance
When it comes to diesel engine care and maintenance, there are a few key things that you need to keep in mind. First and foremost, it is important to ensure that your engine is getting the proper fuel type and quantity. Diesel engines tend to perform best with a mixture of regular diesel fuel and biodiesel blends. Secondly, it is important to regularly check on any air filters or pollution control devices on your engine, as these can easily clog or become damaged over time. Additionally, you should have your oil levels checked and changed regularly so that your engine can continue to run smoothly. With these tips in mind, you can ensure that your diesel engine stays in optimal condition for years to come!
Why Choose Mobile Truck Repair of Toronto?
There are many reasons to choose Mobile Truck Repair of Toronto for your mobile diesel mechanic needs. First, we have a team of experienced and skilled mechanics who are passionate about their work. We offer a wide range of services, and we are always updating our equipment to ensure that we can handle any job. Secondly, we offer competitive rates for our services. We understand that downtime can be costly, so we work hard to keep our prices affordable. Finally, we offer a 100% satisfaction guarantee on all of our work. Contact us today at 647-955-7574 to learn more about our mobile diesel mechanic service in Toronto!